Black Lives Matter at School
THIS CAMPAIGN RUNS FROM FRIDAY, JAN 31 UNTIL FRIDAY, FEB 7, 2019
See "Printing & Delivery Notes" below for more details.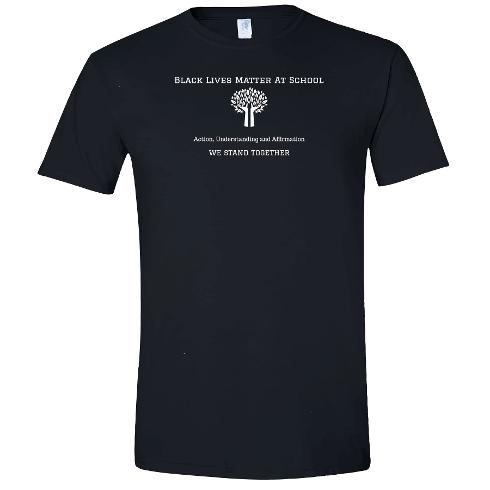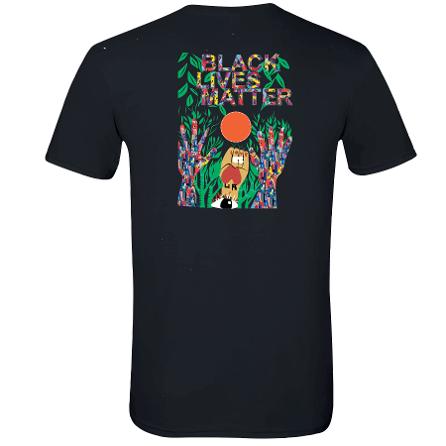 T-Shirts ordered before February 6 will be mailed to purchasers.
T-Shirts ordered after February 6 will be available for pick up through RCSD.
All sales are final. No refunds or exchanges.
Diverse community partners come together to create a day of education, dialogue and action that will actively engage a significant number of educational communities throughout Monroe County in activities that support understanding and affirming Black Lives Matter.
Printing & Delivery Notes
Shirts are printed and processed at intervals during the campaign. All shirts order will be either shipped (or other arrangements made for delivery/pick up) within 10 business days after the campaign has closed.
About this Campaign
Relationships begin with taking time to ask questions and listen to the stories others have to tell. We, as Americans, are grappling with the past, present and future status of Black lives in our nation and every member of our community has an obligation to understand how and why Black lives matter. We must have the courage to affirm that Black lives matter in all of our lives. This day of action has been organized by a Rochester-based group of educators and parents to be a starting point for some, a path to restoration for others and spark to action for all.

Mission
Schools are a place to practice equity and the active engagement of teachers and students in building understanding. By affirming that Black lives matter, we lead to sustainable progress towards freedom and justice for all people.


COMMENTS & POSITIVE ENERGY
Share why you support BLACK LIVES MATTER AT SCHOOL.