Help Tamiko Beat The Hell Outta (Breast) Cancer!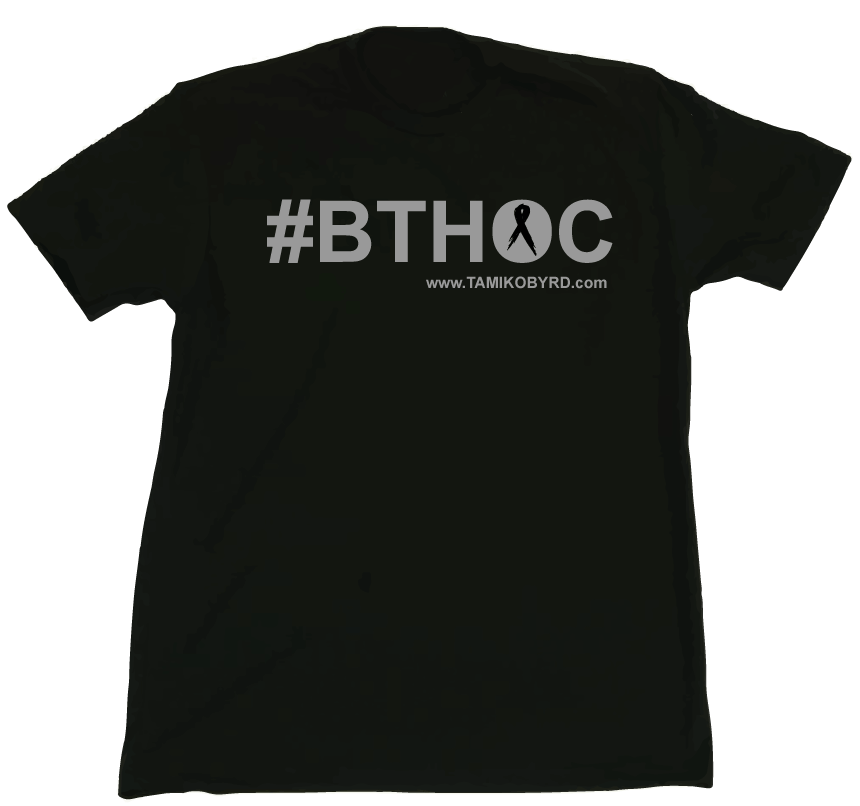 4.5 oz., pre-shrunk 100% Softstyle cotton. Double-needle stitched neckline and sleeves. Taped neck and shoulder. Three-quarter inch seamless collar
#BTHOC t-shirt fundraiser
$15
(amount includes tax and shipping)
"I AM a woman, daughter, mother, sister, aunt, soror, friend, athlete, comedian, performer, announcer, actress, student, leader, mentor, speaker, trainer, fighter, promoter, saleswoman, coach, ... I'm every woman and I choose to LIVE!!!"- Tamiko Byrd

All proceeds go to help Tamiko with medical expenses incurred while she beats the hell outta breast cancer.
Learn more about Tamiko and her story at www.TamikoByrd.com
Feel free to leave some positive words of encouragement for Tamiko below. Thank you!