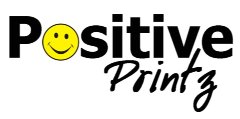 Send a Photo, earn Ca$h!
1) Take your Photo. Take a photo of yourself wearing your Positive Printz t-shirt. Your face and the shirt design must be visible in the photo. Be creative and have fun with where and how you take the photo.
2) Send the Photo. Email us the photo at PositivePrintz@gmail.com. In the subject line put "Photo for Pointz".
3) Earn your Pointz! We will review your photo, ensure that everything is good with your photo and then you will receive your $2.00 Pointz that can be used to buy your next t-shirt or toward a Positive Printz gift certificate.