"SPREAD POSITIVITY NOT WAR"
A little different from the initial Positive Printz tees, this shirt tells the positive Printz story exactly like it is. People who love this shirt, love to spread POSITIVITY and avoid Negativity.
This shirt allows you to proclaim that you are a positive person and supporter of positivity. This shirt may serve as a reminder to people who see you wearing it that they should avoid spreading negativity (gossip, jealousy, hatred) and be positive for the rest of their day.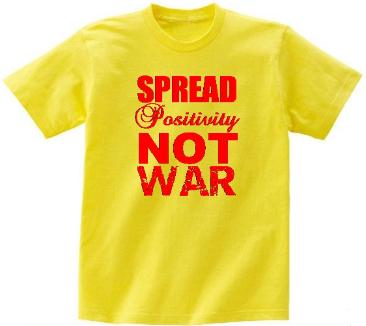 This shirt has been retired.
Thank you to everyone who have purchased this shirt.
Click on the images below to see the color options