Positive Printz was conceptualized in 2010 in Rochester, NY with the primary purpose of educating and spreading positivity through fashion and apparel. What started as a fun hobby of the founders has materialized into a potential society-transforming ministry.
Positivity and Knowledge are Key
The core of the Positive Printz fashion line is a variety of positive words with their own unique definition, to help society not only "say" positive words, but also "know" what they mean. Another major "arm" of Positive Printz are spiritual and inspirational sayings. Overall, our aim is to educate and build enthusiasm and confidence in those who wear our shirts, but also to inspire those who "see" the shirts being worn.
Custom Printing
If you, your family or business have a need for screen printing t-shirts for any occassion, please allow Positive Printz the opportunity to help meet your screen printing needs. We specialize in single color silk-screen printing on garments, but we also provide multiple color screen printing. We can also help you with your designing needs. Learn more.
Positivity through Giving
Positive Printz supports and works to build solid partnerships with various charities and not-for-profit organizations that have a positive influence on society. Throughout each year, we plan to select charities and/or not-for-profit organizations to donate a percentage of the proceeds from each sale. If you are a charity or not-for-profit and would like to partner with Positive Printz, please contact us.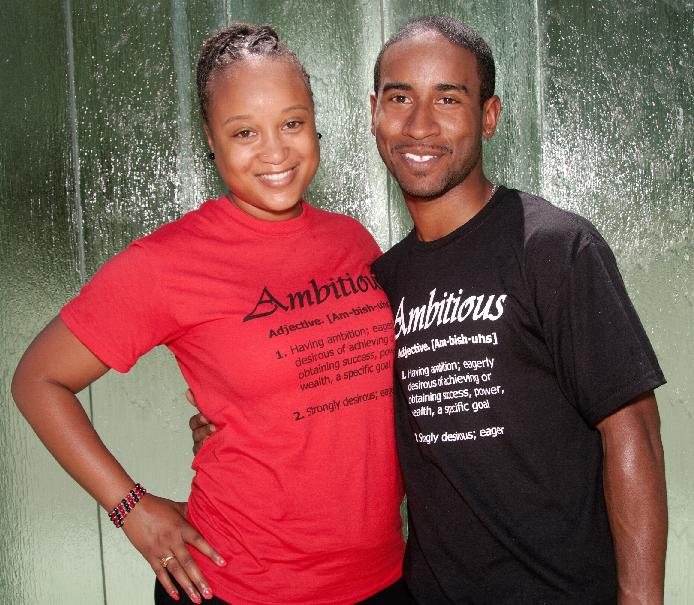 Hello! When we came up with this idea one day in our home, we thought what an awesome idea for people to express the positive about themself. We have both always been interested in designing clothing and apparel. We both are ambitious, have a love for family, and have been very blessed in life. We would love the opportunity to create something that represents you and inspires the people around you. Thank you for visiting our site and supporting this movement of positivity.
~ Matt and Tomicka Wagstaff, Positive Printz
#bePositive | #thinkPositive